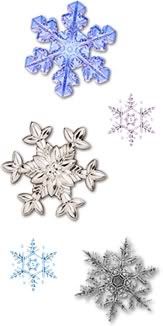 AKU BUKAN UNTUKMU - ROSSA

Dahulu kau mencintaiku
Dahulu kau menginginkanku
Meskipun takkan pernah ada jawabku
Tak berniat kau tinggalkan aku

Sekarang kau pergi menjauh
Sekarang kau tinggalkan aku
Disaat ku mulai mengharapkanmu
Dan ku mohon maafkan aku

Aku menyesal t'lah membuatmu menangis
Dan biarkan memilih yang lain
Tapi jangan pernah kau dustai takdirmu
Pasti itu terbaik untukmu

Janganlah lagi kau mengingatku kembali
Aku bukanlah untukmu
Meski ku memohon dan meminta hatimu
Jangan pernah tinggalkan dirinya untuk diriku

Meski kau memohon meminta hatiku
Jangan pernah tinggalkan dirinya
Untuk diriku

Okehh...mau ckp ape? Tak byk mau ckp. Arinieh sebok surfing for future. N then nampak plak ibu Syahmi...so, melepas windu jap. Nk balik, jupe balik Henry celup tuh...(jgn marah ek...hihi).

Nak ckp ape ek....life cmtuh jek. Tak dpt nak story. But today aku ade wat confession ngn Henry celup. Tp sbb die nak pi training, aku takleh panjangkan confession aku tuh. Maybe sum other time. Huhu.

Okaylah ibu Syahmi...thanx sbb chat ngn kite..it's been 2 months kan. Henry celup...yg kate die ade unsur2 Pires tuh...slamat training ek...Aku takleh pi Jepun nak tgk ko men...hukhuk...but nnt balik Mesia kena dtg time ko men bola la. Bru sronok idup aku balik :) . N like I said to u...dat was the only time aku leh tgk ko pun...time len ramai awek yg akan jeles! Hihi.

To all...skang dh leh komen posting, sile2 la letak kalo mau. The 1st comment...kwn cun aku si Liza. Thanx Liza! Miss nak pi makan ramen sesame ngn ko! Huuu...

Okaylah...tata for now...
p/s:
1.Aku letak gambo snow flake utk kwn2 kat Jupun~! Selamat menyambut snow ek...
2. Lyn lagu Rossa arituh mase Dari Studio 1. Takde kena mengena same de yg idup atau yg mati, k!