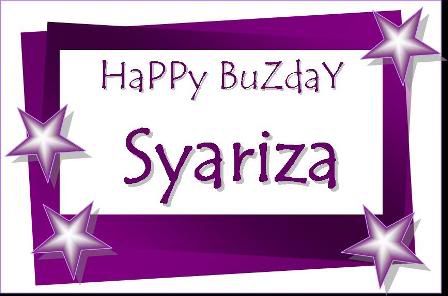 (It starts with)One thing / I don't know why
It doesn't even matter how hard you try
Keep that in mind / I designed this rhyme
To explain in due time
All I know
time is a valuable thing
Watch it fly by as the pendulum swings
Watch it count down to the end of the day
The clock ticks life away
It's so unreal
Didn't look out below
Watch the time go right out the window
Trying to hold on / but didn't even know
Wasted it all just to
Watch you goI kept everything inside and even though I tried / it all fell apart
What it meant to me / will eventually / be a memory / of a time when I tried so hard
And got so far
But in the end
It doesn't even matter
I had to fall
To lose it all
But in the endIt doesn't even matter
One thing / I don't know why
It doesn't even matter how hard you try
Keep that in mind / I designed this rhyme
To remind myself howI tried so hard
In spite of the way you were mocking me
Acting like I was part of your property
Remembering all the times you fought with me
I'm surprised it got so (far)Things aren't the way they were before
You wouldn't even recognize me anymore
Not that you knew me back thenBut it all comes back to me
In the end
You kept everything inside and even though I tried / it all fell apart
What it meant to me / will eventually / be a memory / of a time when II tried so hardAnd got so far
But in the end
It doesn't even matterI had to fall
To lose it all
But in the end
It doesn't even matter
I've put my trust in you
Pushed as far as I can go
For all this
There's only one thing you should know
I've put my trust in you
Pushed as far as I can goFor all this
There's only one thing you should know
I tried so hard
And got so far
But in the end
It doesn't even matter
I had to fallTo lose it all
But in the end
It doesn't even matter


Gudbye 2005~!
Okeh aaaa...skang dh 31st December 2005...so maknenye tomorrow will be 1st January 2006...So tangan2 yg ade nak menulis, kenalah biasekan tulih 06, bkn lagik 05...Hmm...tak sangke still idup dlm 5 tahun zaman millenium nieh. So, what happened to me during dis yr?
Mengenali Tpt Org...
Tak pernah terfikir selame nieh nak ke negeri Pahang. To be honest, tak pernah terpikir langsung nak ke sane, or dok sane. Sbb takde sbb! Sedare mare pon tak ade kat sane. N the last time pi Pahang was mase Kak Sya kawen...haaa..tuh baru nak tgk Pahang. Pi Kuantan saje2 or nak bercuti pon tak pernah. Gi umah member pon tak pernah. Tp akhirnye aku mengenali tpt ini: Bandar Muadzam Syah! Hehe. Macam best jek name...tp mmg taklah best sangat. Cume utk org seperti aku yg dh biase dok Seremban, rase kekok sket sbb keciknye town nieh...tp leh kate aku enjoy gak dok situ. Walopon dok hanye 2-3 bulan n most of the time aku travel balik kampung aku jek...aku enjoy sbb makanan kat sini sume best2! Leh kate, naik la jugak badan aku dok sini. Dgn pasar seari die yg ade eskrem goreng tuh...perggghh...!!! Rase cam nak je stay. The other thing was, aku blaja naik bas 70an yg amat memenatkan itu...blaja tahan muntah dlm bas Bahau...pastu blaja dok tahan utan terbakar, sampai asek demam jek dok sane! Dis was also the 1st time gambled masuk2 jek kampung nak pi berjalan...sbb gayat sangat tgk tpt org. Pastuh slame nieh kalo pi Felda Palong tuh nak pi kenduri ke...ape ke..itupon sedare jauh. Mase dok sane, jln Felda nieh jd laluan saban ari...huuuu...tak pernah tau pon umah diorg, life diorg...skang tgk la selalu2....lalu kat signboard Kolam Mr Bean...coverage Maxis takde, tp smpai kat kampus coverage lagik elok dr KL...macam2 la! Kesimpulannye? SGt enjoy....walopon penat n tak sehappening UNITEN Bangi...tp enjoy. Ni sume sbb ade org Keratong tuh ajar naik bas...pandai la nak naik bas! Hehhehe...
Jd Pelajar yg Baik
Bangge cuz sepanjang 2005...mase time sibuk ngan projek n all dat..aku berjaye mengharungi saat2 akhir jd studetn dgn cemerlang, gemilang n terbilang. I came to every classes, did the best projects, n scored my papers. Walopon agak terlambat nak membetulkan result aku yg haru-biru...but at least, in terms of studying...aku sangat puas ati. Esepcially about the project la...sume project aku yg final dpt dijayekan dgn cemerlang. Especially project International Finance yg leceh n pakai byk reference tuh! Akhirnyeee...dpt pengiktirafan dr lecturer yg susah nak mengiktiraf - Mr Baharudin Husin. Tak sangke lak jd project contoh! N sbg balasan...GPAs terbaik ialah sepanjang tahun 2005...Amin! Alhamdulillah...
Majlis Konvokesyen Aku!
Akhirnyeeeee...setelah ditangguh, n kekecewaan tak dpt konvo bulan April, kena pindah kampus n kena amik additional project aku ditebus pade tarikh nieh. Bahagie giler rasenye idup mase dpt certificate aku yg tak seberape. Di saat2 nak naik pentas tuh rase cam nak nangeh...rase sedih, hepi...n lonelyy...? Yup! Sumenye. Byk harge pengorbanan aku nak dptkan degree nieh...otak aku, badan aku, tangan n kaki yg kena bergerak...mulut yg berbelit nak ckp omputih, n mostly telinga n mate yg sakit menadah keji n umpat org. Akhirnye...biar la. Saat nieh milik aku sowang. N air mate tumpah tuh...biarlah aku yg tau!
Berat badan meningkat!
2005...aku gemuk sangat! Sumenye gare2 aku dh setahun berpindah umah kat Nilai dulu, n tak dpt nak seligat dok kat Seremban. So, exercises...punyelah susah. Makan...tp tak dpt nak bersenam. Nak menginjang lompat2 kat umah, ade ayah...ade adik2...so nampak sangat weird. Tak terkecuali mulut2 yg gelakkan aku bile aku nak pi berlari. Susah dok dlm family yg ramai lelaki nieh! Sumenye dirasekan lawak..tp kat aku langsung tak lawak. So, berat berkati2...aku susah ati....Lepas nieh, nak turunkan berat!
Romantic...?
Hmm...tahun romantic aku jugak la kirenye. Well...never been happy like dis before...so ade waktu2 yg amat menggembirakan sampai aku rase rajin giler nak study n sangat bersemangat nak abeskan project aku! Sangat romantic until aku yg sangat pemarah n panas baran tak reti nak marah. Sangat romantic smpai suke sangat wat express from Muadzam to KL. Sangat romantic smpai slalu dok taman n pi mkn kt taman. Sangat...sangat romantic...smpai most of my frenz yg dh lame kenal gua kate gua dh pandai senyum...sbb slame nieh takleh senyum...! Hahaha...whatever it was...itulah sum part of 2005 for me...nak kate mcm bukan diri aku pon iye jugak...but looking at the positive side of it...I've never been happier...betul?!
Romantic period ended!
So...dat was it. End of it mase tgh hepi2! So...what else? Nak suh aku explain why we broke up? Well...c'mon! Never! Sedangkan aku tak pernah nak taip who was my boipren...(walopon ramai tau sape), inikan pulak nak cerite perjalanan kisah chenta aku nieh! No way, Jose! Hahahaa....whatever it was, kitowang dh berpisah...for gud! N the reason was...? Well, we have number of reasons...yg kitowang tau. N rasenye org len tak payah la nak amik tau. Yg aku kelakar about our broke up thing was, ramai naaaa org nak wat assumptions diorg sniri...kalo yg rase tak suke aku (n not necessarily suke ex aku), akan wat assumptions or statements like, "Sha tuh bkn baik sangat....No wonder la ur bf broke up with u Sha...ko nieh..blaa..blaaaa..." Tak terkejut dis, tak terkejut dat. Yelah, aku kan jahat. Pernah ke tau hal yg sbnr? Tak tau! Tau sket2...tp buat2 macam tau sume...mmg ramai! Kdg2 rase nak gelak pon ade...nak marah kang...rase bodoh nak marah org yg memandai2. Hahahahahaha..last2 baik gelak jek la! Okehlaaa..kesimpulannye? Relationship nieh dipunyai oleh 2 org. So yg nak memulakannnye....tetap dua org. Yg nak menjlnkan hubungan tuh, 2 org jugak. Yg nak abeskan hubungan tuh, 2 org jugak. So, up to dat 2 org...ape diorg nak buat, ape diorg nak rase n ape diorang nak pk. Aku sbnrnye tak suke sangat bercerite pasal chenta aku. Becuz once die jd partner aku, we are for each other. N mende2 macam nieh tak payah la nak cerite. Which was why dis blog is about me! Bkn pasal kisah chenta aku. Aku sangat tamak dlm hal nieh. Sbb cerite sweet n sour tuh hanye milik aku n partner aku! Let's say ade yg kitowang story the mory sket2...macam kat mane pi makan...wat ape...n all dat, jgnlah anggap mende tuh full version. N plz laaa...stop making assumptions! Tak tau jgn pandai2 ckp....becuz the reasons was ours....and still ours. Kitowang tak suke nak cerite means, kitowang nak cerite tuh milik kitowang jek. Kdg2 bile mende kecik diperbesarkan...muak rasenye. Jgn senang2 kate, pihak nieh yg buat perangai...no wonder dis, no wonder dat...becuz u'll never know the truth n aku takkan share. Plz laa...nieh tahun baru. If u want to share those juicy gossips n be Socrates with ur own assumptions, predictions n theories...(sbb ramai yg suke jd Dr Falsafah nieh), go ahead. Tp aku tak pernah meredhakan mende2 macam nieh. Indeed, we had our down time. Indeed, we had sum mistakes n misunderstandings toward each other. Indeed our relationship did not last dat long. N totally INDEED, even we have problems...but we will never talk bad about each other. Bkn sume org bile dh clash jek, mule nak buke pekung kat dada. Dah sayang2...lepas tuh nak burukkan org tuh? No way. Mmg...kdg2 ade sakit ati ke, ade certain time suke wat hal ke....in or out of the relationship....but don't make guesses, shall we? Bkn care aku, bile dh putus...sumenye buruk. I will try my best to lift him up, even if it cost me a lot. Even sumtimes mende tuh mmg menyakitkan n membuatkan aku nampak teruk, I dun care. Itu care aku syg org. Dis relationship consisted of 2 persons...so, let it be. Tak puas ati ngan aku personally...or tak puas ati ngan ex aku personally...tak puas ati ngan kitowang...jgn pandai2 libatkan diri n make assumptions about our relationship. Jgn senang2 kate sape antare kitowang yg bermasalah cuz u'll never know. Kalo tak suke sangat...jgn bace blog nieh. Becuz...kalo org reti tak suke, aku pon reti tak suke. Pade aku...ape jd pon...my ex was one of the most incredible person I've ever met...and still is. Kalo tak sbb die, aku tak tau camne nak hepi. Kalo tak sbb die there won't be any changes sal aku yg obvious sgt2. I owed him so much...his understandings and in the past, his luv towards me. Even smpai skang...aku still rase die nieh sgt bagus. I just dun care...mmg die tak mewah...and ade yg rase die sangat la tak encem...but it was enuff for me in every way...N,
when we luv sumone, we accept dat person as he is, no bad talks
. N it was damn hard to just ignore dat person. Walo dierase camne pon...if u still care, even as a fren...u'll care for him. N u'll never stop. Common sense! What I'm trying to say here...I dun need ur theories, and especially ur assumptions. Ckp belakang, aku takleh elak but pk la sniri. Dis relationship...even though it is no longer exist...was the greatest moment in my life, even though sum of it might hurt...it was my journey ALONE. So, back off....
Frenship
Well...well...the hardest part to elaborate. Camne ek...nak bercakap? Okeh laa..put it dis way. Sumtimes, kite takkan sure siape sbnrnye kwn kite. Org yg paling byk kutuk n hentam kite...org tuh last2 macam besfren kite. Org yg paling keras bunyi ckp die...org tuh yg last concern sal kite kan. Cam terkejut jugakla. Dis yr aku paling terhutang budi ngan org nieh. Macam tak caye! Kenal dgn bergaduh, asal2 nye. Pastuh mase nampak die 1st time...rase macam geram gile, nyampah pon ade. Haha. N then he stepped up to ask me about the exact situation pasal mende yg die amat2 concern -kwn die. Kitowang aman damai...dlm pade pedas n sakit ati tuh. N mase peristiwa aku sedih at one time...die la tpt aku ngadu. Walhal tgh practical, kat kg...n takde cr n gune cr ayah die nak sms aku. N waktu aku nak berfikiran positif...die la org yg menggalakkan aku utk pk positif. Tukang pass n posto aku, walopon lepas tuh ade yg pandang senget2 kat die. But he took the risk. Menemankan aku saban ari...sedangkan ade awek yg nak dimanjekan. Jd teman gaduh aku...bile tak puas ati. Teman share idea aku, di saat2 minat aku kat bola nieh tak disupport. N jd sumber inspirasi aku...cuz I just like the way he luvs his gf. (I really do!) N teman aku, when I was traumatic n I couldn't think properly (smpai boleh lupe flush jamban dek kepale mengong waktu tuh!). Aku tau, kdg2 made no sense aku contact die, of all people. Becuz I had my own reasons. But dis year...let me just say, I am so lucky to have dis fren around me. Part die fan MU, fan Pahang, kurus (sbb bile jln ngan die, rase gemuk sangat!), pastu mulut menyakitkan ati, kuat tido, n sore cam org malas....mmg menyakitkan ati! (Amek ko, kutuk skali!). Tp in person...die baik, walopon suke gelakkan aku jek...ejek aku. Cet! Nak puji lebih2 tak pandai...but he has the place in here...AS MY FREN:)
N to old frenz...yg waktu2 tak disangke tibe2 mencarik aku. Well, kdg2 waktu macam nieh, mmg waktu nak terjun bangunan...hehe. But, kalo die appreciate kite as as a fren, lari kat mane pon, kite jupe jugak. Su..dr 1st yr smpai skang. Everyday jnji kul 6 gi dinner. Everyday teman aku. Never asked about my relationship...never asked about my fam...just understand it is confidential. We look into each other well...walopon minat yg sangat berlainan...n argument yg sentiase on. tak pernah bersatu ati. Cuz dats the way we understand each other, bile ade kwn...itulah yg nak tunjuk the other way around cuz u cannot expect org same macam ko. Sumtimes, pendapat itu...walopon weird n sangat menensenkan...tp bergune. Aku hepi sbb smpai arinieh she never failed to reach me. Walopon mase susah giler nieh, walopon aku tak open up to everything...still accept me.
N there is Ogie...mencarik di mane saje aku berade...no matter the thousand miles away, and I'm back to single. Never ever had the same opinion about men cuz we have different tastes, but still we came into one solution: we luv each other becuz of the people we are.
N my precious Kak Sya...ibu Syahmi...cuz dr kecik...smpai tua...dr kurus smpai gemok gedempol..dr cikgu ajar smpai cikgu dh pencen n aku grad...u know what it's like to be me. Cuz u know I dun have fairy tales around me. N dat makes u so special for me...no need further explanation, kan?! We dun need dis things laaa..ahaha..
N my little cute sis...Yatmo...no matter what other people told u...u are special just the way u are. It is not easy to be chubby like us, kan?! Ade jek yg dengki sbb diorg tak byk lemak...hahaha. Just kidding...Yatmo...thanx becuz alwiz get in touch, even though aku nieh bkn cth senior berjaye...hehe...but...kite idup care kite, kan. Dun let other people say bad things to u...biarkan diorg kalo tak reti nak hormat kite. Jgn melatah. Defend urself once, lepas tuh kalo org tak paham2...biarkan. Berdiam bkn makne kite kalah. Pandai2lah prove diri kite, if terkurang....cube cari jln nak byr balik ape org dh bagi...mane tau tak halalkan. If terlebih...jgn amik pedulik lagi, just redhakan aje. Yg penting, respect urself. Jgn senang2 nak bg org ckp suke ati kat kite. Sekali, then...jgn bagi peluang. Just shut ur self up, itu dh memadai. Kalo dilayan...mmg takkan tutup sampai bile2. N Yatmo...it will alwayz be question, whether u are gud enuff urself. People will question the way u dress, u walk n u talk. Sumtimes, behaviour dat was not odd to so many of ur frenz have the ability to annoy sum people. Just ignore the annoyed ones...cuz there are people who can't seem to have enuff. Okay? So be urself. As for me, u are just amazing n cute. Biarkan org! Aku pon tak complete, Yatmo. Still finding ways in paying sum people back. Hope we get thru dis well dis new yr...
To my kwn...dr kecik beringus dh tgk die nieh. Walopon ko jauh kat Jupon sane...but u helped in ur own way. Aku takkan puji ko cuz dat would be too normal for u...cuz dat what normal gals would do. Kat aku, dis yr around...kite tak byk contact smpai dh nak abes br nak contact bangat. But what I'm trying to say is...kalo dh pernah bagus, tak semesti takleh jd bagus. It doesn't matter bout the galpren thing...ko takde galpren aku gerenti sok akan ade...just dun push it n biarkan jek. Yg penting study n balik sini cuz I can't wait to see u playing football. Cuz ini mase aku nak tgk same ade betul ke tidak ko nieh ade talent cam Henry. N ini mase aku nak ngutuk ko! Hahaha...pujian tak berbaloi utk anda laa...:D
N utk org2 yg tak dpt nak contact aku. Why? I just need sumtime for myself. Biarlah org tertentu jek ade di sekeliling aku. Bknlah aku kate org len tak paham aku...it's just dat...aku tak ready agik nak dok ngan org2 len, k. It makes me wonder anda boleh tak dipercayai...Aku mintak maaf...aku rase, aku nieh ade maruah agik...ade mak bapak agik. Mmg aku bkn manusia terbaik dlm dunia nieh, tp aku tak suke org pakai lepas ckp. Aku pon byk tak puas ati ngan org, aku pon reti sakit ati. Tp aku tak senang2 nak hentam org. Macam aku suke dressing org. Macam aku suke care org bercakap. I have lots to complain...tp aku pk maruah org. So, biarlah aku dok ngan org2 yg takkan kutuk aku atas ke bawah, ckp belakang. Aku tak tuduh kowang macam tuh but enuff is enuff. Let it be...smpai waktu aku bersedia n kite leh contact cam dulu. Rite now biar Su, Ayen, Kak Sya, Gie, ngan Yatmo jek tau camne nak contact aku. Let it be dis way dis year....
Kerjaye??
Sesuatu yg belum dpt dibuktikan. So kite diam dulu!
Family?
Ibu masuk spital pade 4 ari raye...kena uruskan umah, n teman die kat spital. Been alone in dis matter. But everything went successful. Alhamdulillah. Geli ati cuz dis thing changed sum of the people perserverence towards me. Sape kate aku tak syg ibu...Sape kate aku tak amik tau...Aku cume taknak menyusahkan die...cuz she have too much burden on her shoulders. Tried to protect her a lot...and she's also protecting me. Too bad, others seem to have other ideas. Let it be! When I stayed 24/7 in the hospital...I cannot think of other thing than my luv towards her.
Bad memory remains
Tak kena tak tau. Tak kena boleh la komplen org yg trauma. Tak kena boleh ckp suke ati. Then? Suke atilah! But it will be my deepest cut of the year! Sampai arinieh fobia nak bwk handbag. Org bg present handbag pon kecik ati...uhuuu...well...cubelah diragut, bkn jd org yg dok ngan org yg diragut jek. Sure paham betul2 nye maksud TRAUMA!


Okeh aaa...malas nak elaborate lagik dah...dis is my 2005! So...hepi n of the day n may tomorrow be ur day..yeaaayyy...2006....!

p/s: nieh gambo my fav mag....women's weekly...bak kate Encik Hasrin..menyelesaikan masalah wanita...kahkah..ape2 jelah Ayen!