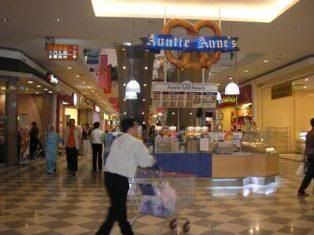 I WANT IT THAT WAY-BACKSTREET BOYS

You are my fire
The one desire
Believe when I say
I want it that way

But we are two worlds apart
Can't reach to your heart
When you say
That I want it that way

Tell me why
Ain't nothin' but a heartache
Tell me why
Ain't nothin' but a mistake
Tell me why
I never want to hear you say
I want it that way

Am I you fire
The one desire
Desir...it's too late
I want it that way

Now I can see that we're fallin' apart
From the way that it used to be...yeah
No matter the distance I want you to know
That deep down inside of me....

Skali imbas, rasenye ape aku nak highlight dlm gambo nieh ek. Hmm....sbnrnye dh silap amik gambo nieh. Hihi...patut zoom dulu baru click. Tp nak angkat camera lame2 kat public cam malas plak...So, ended up...gambo nieh pon not bad jugak kan?!:D
Hmmm...sbnrnye aku nak mkn mende dlm gambo nieh. Tuuuuuhhh....yg ade name Aunty Anne's tuh! Bkn yg besar gantung tuh laaa..yg jual kat stall tuh..huuuuu...lamenye tak mkn pretzel!:(
My sifu for pretzel was Fairuz. She was the one who ate these kinds of things la. Becuz die nye makanan leh jd weird, but in gud ways. Die adelah sumone...yg kalo gi buffet sangat rugi, sbb die makan ciput sangat (which is why her body is beautiful). Pastu, die makan satu jenis lauk je setiap kali makan, nasik setengah. Hehe. Best kan, dpt selera die nieh. Kalo Cik Sha ikut sure kurus bangat! Taklah tembam cenggini, ye tak?!:P
Since memperkenalkan pretzels kepade aku, aku pon jd sangat suke pretzels....except aku suke flavour len, die ske len...Die suke almond, cinnamon sume tuh...ade honey...the sweet ones, but Cik Sha alwiz like the salty one. Masam2 masin. Sour cream and onion. Yg powder putih2 tuh. Masam la...tak ramai suke. But kalo ikutkan sbnrnye kalo pastry mmg aku suke whatever pretzels pon. Kenyang....no need to eat rice! Yeayyy....
But now, pandang pretzel pon beragak. Pandang kedai jelah. Missed those days makan pretzel ngan lime juice kat Aunty Anne's jek! Huuu...satu agik teman nak mkn pon takde gak. Su ade...but sure die nak makan nasik nye lepas tuh! Hehe. My bros....giler pe...sniri nak beli skeping pon takde duit...inikan plak nak blikan utk adik2....so pandang jek!!!
Sbnrnye kan...aku rase pretzel Aunty Anne's tuh dh besar dh...tp ade skali aku tgk Travel and Living...tgk la org German nye lifestyle kan. Pastuh, skali tgk2 diorg mlm2 kalo gi bar, ade satu bar yg menempatkan ramai sangat org. N die nye activity...drinking beers. Beer mug die jenis yg gabak giler macam float kat A&W, tp lagik besar dr tuh. Pastuh, what they eat....they're eating pretzels. Except dat, tak se-commercial kat Aunty Anne's, dowang nye ade syrup jek tuang kat pretzel tuh. (manis...erghhh..!!!).
Diorg nye waitress, jenis yg musculars sumenye. Sbb skali angkat....2 tray pretzels, 10 mug beer besar sekali peluk. Gempaq tul strength dowang angkat air haram tuh. Uiyooo. Diorg nye bar nieh tak gelap laaa...it's for friends and families. Jenis yg happening sbb sekampung ade kat situ kot! But, aku tak impress la ngan tuh sume (what is haram is still haram kan). I was just impressed the way they made the pretzels...macam senang tp susah jugak for me! N then, the size of the pretzels was about twice of the size I ate here! Giler...sini pon aku amik mase seari nak abiskan...inikan pulak yg kat sane tuh...ish!
Pastuh....mase kat One Tree Hill...Nathan ade keje wat pretzel mase die br kena halau ngan bapak die....pon besau jugak...mak aiiiihh...melantak gak omputih nieh kan!:P
Angan2 jek aaaa arinieh....nak makan pretzel....huhuhuuuu....dreamy....:(
p/s: lagu sedia ade agik!