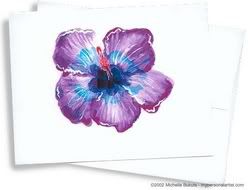 JUJUR-RADJA

Duhai kekasih pujaan hatiku
dapatkah kau memberiku satu arti
sedikit rasa yang bisa ku mengerti
bukan sumpah atau janji

* buktikanlah bila kau ada cinta
setulus hatimu bisa menerima
sebatas kejujuran yang kau miliki
bukan sekedar bersama

reff: jujurlah padaku bila kau tak lagi setia
tinggalkanlah aku bila tak mungkin bersama
jauhi diriku, lupakanlah aku

jujurlah padaku bila kau tak lagi setia
tinggalkanlah aku bila tak mungkin bersama
jauhi diriku, lupakanlah aku selamanya

Aku slalu pelik ngan students aku. Kadang2 aku rase diorg gedik, mungkin sbb diorg dok sekolah pompuan. Sumtimes, bile aku dok sowang...aku pon puas pk, nape kawan2 aku skolah situ dulu...tp tak cenggitu. Sumtimes, aku tgk kawan2 len skolah pompuan jugak...tp diorg macam relax jek. Tak dikecualikan ade yg susah mengawal diri nieh still wujud...tp maybe, tak ramai...Tak seramai students aku skang! Lebih menakutkan!
The 1st day aku jupe dowang, most of them terkejut becuz dowang kate teacher dowang nieh tak kelihatan sperti sowang cikgu. Maybe ke sbb aku rendah? Hehe. N then I asked them, what's bothering them..am i too simple? Or too ugly? Pastu diorang cakap..." No la teacher, we actually thought u look like just anyone of us...if it's not for ur cloth and make up!"
I asked them, "Do u feel dat I should put on more make ups?" N they said..."No...it's just dat we couldn't believe we have a very young teacher for dis subject!"
N aku gelak je...The next day, I put on my red lipstick instead of the mango one. But unfortunately...diorg cakap..."Teacher, can u stay with us permanently? It's gud to have a sister as a teacher!" Aku dah gelak. Sudah! N I asked them...kenape? They said,sbb aku je cikgu mude yg ade...n the old teachers sume garang2 ngan diorg. Aku gelak lagik. Tak cukup garang lagik ke? N suddenly I realized yg cakap tuh sume dak2 form 3 and form 4...sbb diorg belum dpt byk keje except tgh abeskan project dowang! Heehehehe...
N then...bile aku mencadangkan chocolate during time aku...diorg macam tak caye. Itu tak termasuk lagik aku kate ngan diorg yg aku suke S.H.E. Hehehe...lagik dowang tak caye pastuh. It was until..
"Teacher, what does it feels to be in co-ed?" Huu...aku dh agak soklan nieh akan dtg..
I said, "Just like ordinary schooldays like urs..."
"Teacher, u had a very gud time during ur school days, rite? I mean...lots of boys there..." Aku senyum jek...
"Why, do u think boys are intresting?"
"Well...at least u have sumthing to watch everyday..."
"It was not as intresting a u think, okay..."
"But teacher...I mean, u can have boifrenz, sumone to look after us..."
"U think so?"
"Yeah!!!"--->jawab beramai2....hehee...
"Yeah, it was fun. But u have to think about the reason why u come to school everyday, okay?"
Pastu...dgn very big reluctance from them, we dropped the topic. Aku pon blank gak..hahhaa...Aku tau dr dulu agik diorg dok nak korek sal aku nieh, even aku study kat mane, umah kat mane pon aku tak cakap...
Aku respect ngan dowang sbb dowang nieh, Alhamdulillah..students yg pandai2 n cepat menangkap..but I pity them becuz they have such very small world...Hanye umah n skolah. N diorg tak macam kawan2 aku yg walopon girls school...tp bijak bab2 berpijak pade bumi yg nyate nieh...
Smart, yet dreamy students. Yesterday they kept on asking about Valentine's Day. Utk Malay students, Muslims...awal2 aku dh ckp jgn celeb. But for the non-Malays...I just grinned and said, "Well today we have cheap chocolates on sale, though!" Diorg cam tak puas ati...hehehe...Sowi gals....Miss Sha cannot share dat information with u!
Today...aku gi exam SPA. So, tinggal students aku ngan keje2...sian dowang. Hehe. Dhla banyak, sume calculations...hihi. Penat jugak exam arinieh. Aku jupe kwn2 lame sparuh tuh...Haiza, dak matrik....dak skolah2...Dah kate examnye di DEWAN SEKOLAH KEBANGSAAN RAHANG...sekolah rendah aku..hehe..
Okeh la...nothing else, nak balik umah je pknye nieh...Tata!!!
Lagu nieh sentiase mencuit ati aku...hehe...