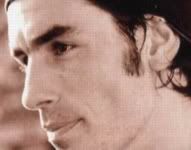 Liverpool Kalah~!
Aiseh mennn..camne aku nak berstory ngan kowang sekalian. 1stly, thanx to my dear Cik Ayen...sbb kejut aku pagi2 bute. Skang aku cepat tido sbb..peeeennnnaat. So...sowang nieh, sbb die student, leh aaa..nak jage2. Kalo teacher sowang nieh ikut jejak langkah die, alamatnye anak murid sure cakap, "cikgu suke tido, ari2 cikgu tidoo.." hehe. So...pagi waktuh Real vs Arsenal, aku ckp..."real gol last min". Tgk2...Benfica gol last min...huhhu.. Aku tak dpt tgk game nieh sbb aku tak bukak tv Astro kat luar...so, aku cume dpt tgk gol Benfica yg last min mmg canteq. Sbbnye aku tido dlm bilik, bukak tv dlm takde astro...huhu...my teaammmmmm!!!! Huwaaa....!!! Fight back, kops~~~!!!!
Stevie G...80 mins or a month?
Pakwe aku si Stevie...injured. Aku peratikan kesan kecederaan die mase vs MU arituh (ho yeahhhh!!! Liverpool won!!!!). Bygkan la...slalu bola die kalo cross naik canteq, kali nieh macam leper jek kebawah...tak lawa langsung..Tp berbaloi tul, Liverpool menang gak! Cume mase vs Benfica itu ari die dimasukkan 10 mins dekat2 nak abes..sbbnye: Rafa kate, better ilang die for 80 mins dr a month...Alalalala..cian bucuk2kku Stevie..huhuuuu...
Momo injured!
Mohamed Sissoko...injured. Bile? Lwn Benfica. Tp kan...tak heran aa. Die nieh slalu dpt layanan teruk. Becuz die Muslim. Sian die, bile org wat die tak kena ape2. Tp die tak wat org kena jek! Erghh..marah!
Arsenal Menang!!!
Ho yeahhhh....lantak la ko skong Real Ayen oiii!! Aku sokong Arsenal dat nite, win or kalah doesn't matter asalkan game best! Hehehe..suke lak tgk beck terkulat...hihi. Tp paling puas ati tuh sbb Henry score...Pires aku pon men lawa jek. Hmm...Ayen slalu ingat aku minat Arsenal kan..the fact is...aku tak minat langsung Arsenal cume players fav ramai kat situ jek...wokeh! Apepon...aku ttp hepi sbb at least menaikkan smangat players Arsenal nieh balik...dowang sume mude2...n then bolela nak membuktikan kalo player tuh dh handal, team mahal macam mane pon taleh kalahkan...Pade aku, silap malam tuh...forward real...midfield dh lawa...tp Robinho sememangnye tak bergune...hehe...
Woodgate
Aku rase kadang2 macam career die nieh dh berakhir jek aaa. Sbb cube tgk betul2, mase Henry score tuh die nye marking tak lawa langsung. He was not what he used to be anymore, kan?! Ntahlaaa...macam biskut mamat nieh. Skang...die injured balik...huuu...gantung boots jelah pasnieh terus ...
Smith!
Sowang agik patah kaki...Alan Smith...mase vs Liverpool itu ari. Br men 10 mins dh injured. Alalala...sian. Pasnie maybe lambat la nak recover cam Ciise tuh kan?! Dahla kedudukan tak secure kat MU, lg injured lak. Sian...sian. Aku pon heran camne die jatuh sniri trus injured gitu jek...ish3...sian...
Balas Dendam~!!!
Ho yeahhh...Chelsea kalah n my team won also! Barca....yeay. Tp cam ade sket tak best sbb aku bile bab2 team EPL kalah nieh cam tak enjoy jek. Tp apepon aku satisfied beberape perkare:


a) Freekick Lampard tak masuk
b) Drogba blakon tak jd
c) Del Horno kena buang padang
d) TERRY MASUK GOL SNIRI!!!


Itu cukup membuatkan aku puas ati n tak tido. Hungga2 dlm bilik wat belly dance..hehehe...Kalo la anak murid ku tau...aisehmen..mampus!:P

Mourinho still berlagak agik..tp malas aaa nak komen kan..mane tau dei wat comeback plak..:D

Aku tak byk stories arinieh...cume results yg de kat tangan jek...n date utk 2nd leg:d

Aku sokong:
PSV - Lyon 0-1 Report » 08/03 » -->Lyon
Bayern - Milan 1-1 Report » 08/03 » --->Bayern
Real Madrid - Arsenal 0-1 Report » 08/03 » --->Arsenal
Benfica - Liverpool 1-0 Report » 08/03 » --->Liverpool
Rangers - Villarreal 2-2 Report » 07/03 » --->Rangers
Bremen - Juventus 3-2 Report » 07/03 » --->Juventus
Chelsea - Barcelona 1-2 Report » 07/03 » ---->Barca
Ajax - Internazionale 2-2 Report » 14/03 » --->Inter

Itu saje laporan saye kawan2:D

Gambo bf aku...hehehehe....Robert Pires~!